You should BUY In Arrowhead Lakes in The Poconos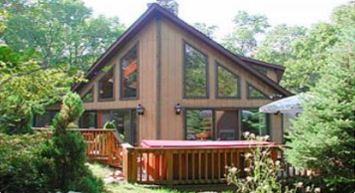 Reasons to buy a home in Arrowhead Lake in the Poconos..
This community is a wonderful location to call home! There are many exciting amenities and activities available to residents and visitors alike. Perhaps the most impressive feature of Arrowhead Lake is the two large lakes on the premises.
Arrowhead Lake community also boasts tennis courts, beaches for soaking up the sun, an outdoor pool with a dedicated picnic area, and a snowy hill area for winter sledding adventures. 
On top of this, Arrowhead Lake is a gated community that offers a vacation-like feeling with a spectacular management team in place. 
If you're interested in renting out your property while you're not using it, short-term rentals are also allowed. 
The community location is centrally located as it's only 10-20 minutes away from popular area destinations such as Jack Frost skiing, Camelback skiing, Mt. Airy Casino, the Pocono Raceway, and many fantastic restaurants. 
Enjoy canoeing, kayaking, paddle boating, and fishing in the lakes available right in your new home community. 
For more information on purchasing property at Arrowhead Lake in the Poconos, contact USA Realty – Pocono Office (The Official agency of Poconos Real Estate)  today at 570-517-2428 or visit the contact us page to request us to schedule a convenient appointment to view any home in Arrowhead Lake.